Building Management System
A Building Management System (BMS), is a computer-based control system installed in buildings that controls and monitors the building's mechanical and electrical equipment such as HVAC, lighting, power systems, fire systems and security systems. A BMS consists of software and hardware; the software program, usually configured in a hierarchical manner, can be proprietary, and some manufacturers are also producing BMS that integrate using TCP/IP and open standards such as Bacnet, LonWorks and Modbus.
Building management systems are most commonly implemented in large projects with extensive mechanical, HVAC, and electrical systems. Systems linked to a BMS typically represent 40% of a building's energy usage; if lighting is included, this number approaches to 70%. BMS systems are a critical component to managing energy demand.
In addition to controlling the building's internal environment, BMS systems are sometimes linked to access control (turnstiles and access doors controlling who is allowed access and egress to the building) or other security systems such as closed-circuit television (CCTV) and motion detectors. Fire alarm systems and elevators are also sometimes linked to a BMS, for monitoring. In case a fire is detected then only the fire alarm panel could shut off dampers in the ventilation system to stop smoke spreading and send all the elevators to the ground floor and park them to prevent people from using them.
BMS provide the possibility of individual room control, Increased staff productivity, Effective monitoring and targeting of energy consumption, Improved plant reliability and life, Effective response to HVAC-related complaints, Save time and money during the maintenance.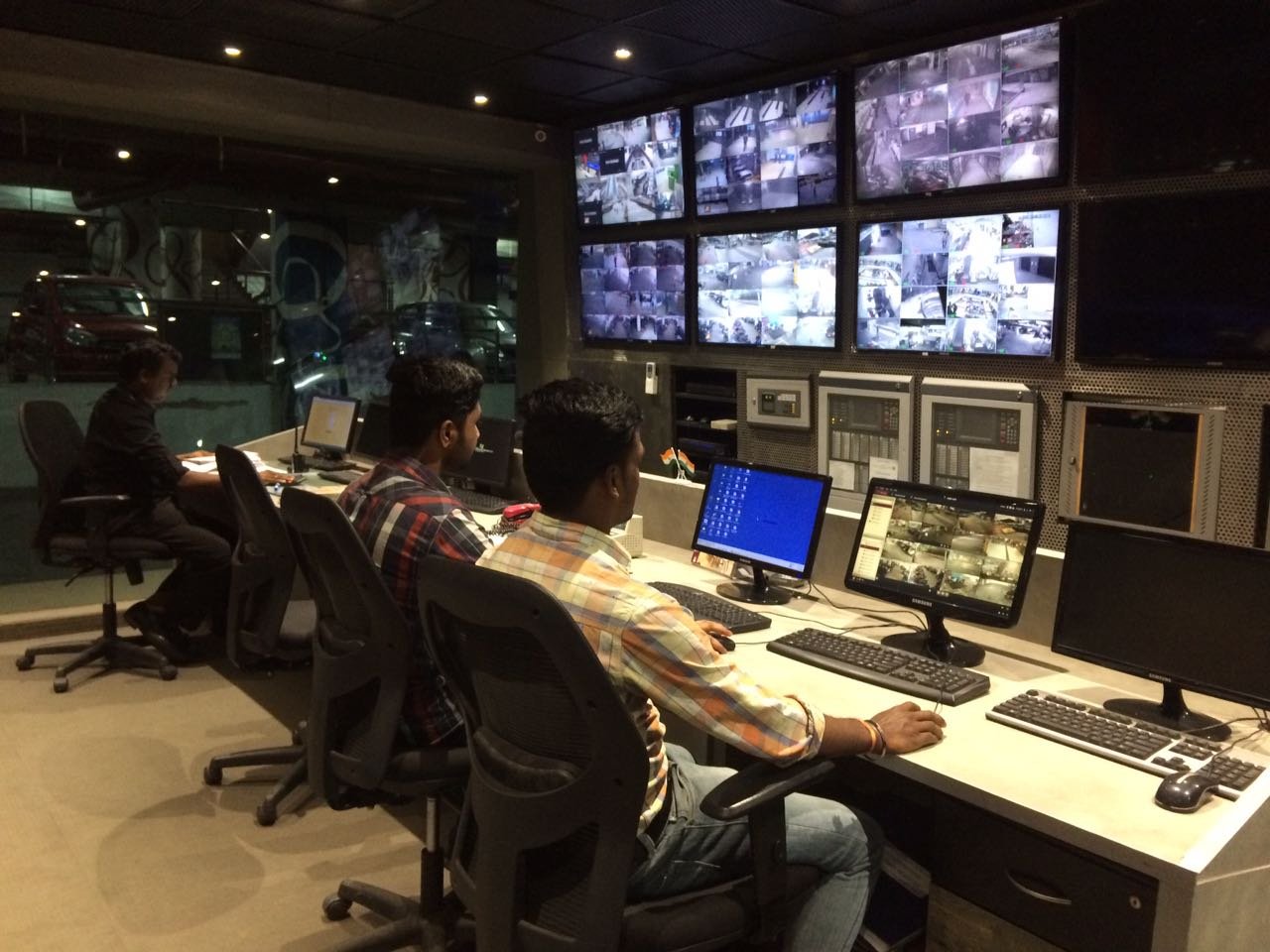 It also helps the Building Owners in Individual tenant billing for services, facilitates time saving, Remote monitoring of the plants (such as AHU's, fire pumps, plumbing pumps, electrical supply, STP, WTP etc.), Ease of maintenance, Ease of information availability, Computerized maintenance scheduling, Effective use of maintenance staff, Early detection of problems or service work easy, More satisfied occupants
With BMS Data is consolidated onto a single system to improve reporting, information management and decision-making. Integrating and managing the HVAC, energy, security, digital video and life safety applications from a single workstation allows facility-wide insight and control for better performance. Increased operational savings – Efficient resource deployment can result in reduced operational costs, empowering operators, simplifying training and decreasing false alarms. Energy efficient – Real-time view into facility operations and deep trend analysis provide data-driven insight to optimize your energy management strategies and minimize operational costs. Flexibility to grow and expand – The powerful combination of open systems protocols and a scalable platform means the BMS can help support growth and expansion of the system in the future. Reduced risk – Strategic mobile or desktop control, exceptional alarm management and integrated security solutions helps to see the big picture, helping to speed up response time and mitigate risks for the property, people and business. Intelligent reporting – Comprehensive reporting with functionality for customizable reports delivers greater transparency into system history and promotes compliance.